13 Sep

Healthy Habits for Virtual Assistants & Freelancers

Being a Virtual Assistant / Remote Worker, clearly provides an advantage to the way you spend your day – hashtag #WFA (work-from-anywhere).

In order to be effective and make an impact, we all take for granted how easy it is to relish in what can turn into "Bad Habits". It's important to create and maintain healthy habits to keep you in optimal condition while to continue to focus and remain energized on your client work as well as the areas of your business that need your direct attention.

Here are a few helpful tips to keep you on the path to success:
5 Tips to help you focus and get results regardless of how big your business is.
Your calendar is your friend, so use it
Schedule your wake up time a bit early so that you can comfortable plan your client support as well as action you need to take for your own business.
Set time aside each and every day for yourself to decompress
Set time aside to work out and get social
Set wake up and log off time so that you can remove the stress from your day. That includes early wake (for clients overseas), get outta your PJ's and dress for the day (so your not a shot gun outta bed, straight to your laptop rushing to capture what you need to do for the day. You may not have control over every aspect of what you face in a day – but creating a meaningful schedule will give you a bit more control about making an impact).
Create day plans for yourself so that you can get more done and have line of site on sanity. If you business has a few clients with stable work – this will help you continue to really keep your own business growth in check by scheduling your content at specific times for editing or posting.
Ready to start you Virtual Assistant Business?
Pick up your free startup guide and start doing what you love, while you get paid.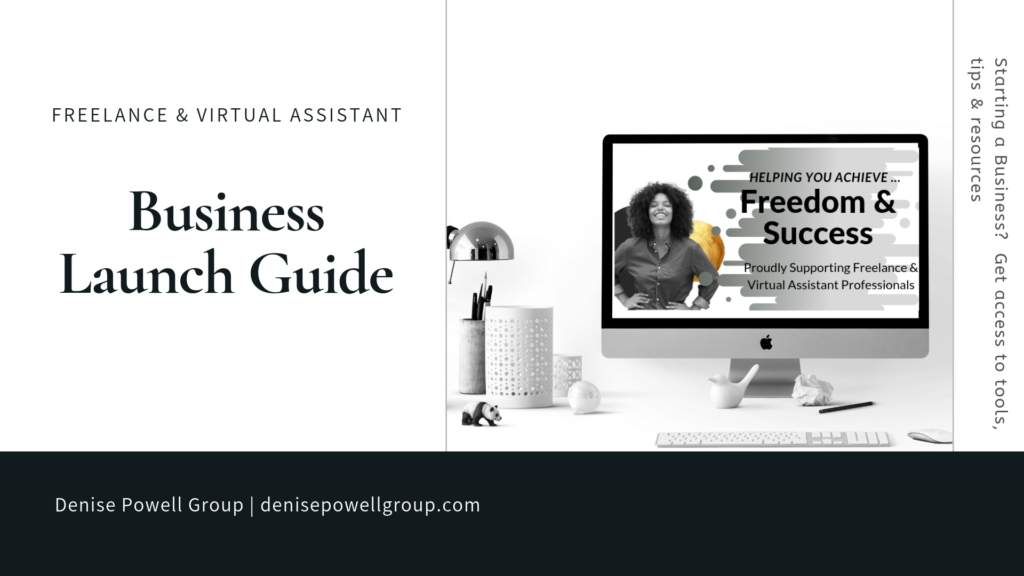 2. Plan your meals!
Your no good to anyone if you're overeating or eating things that aren't good for you and not getting the nutrients your need (which can lead to health concerns).
elit. Ut elit tellus, luctus nec ullamcorper mattis, pulvinar dapibus leo.
Meal prep. Not just a catch phrase, this is an amazing way to create fun healthy meals throughout the day.
Make a conscious effort on groceries
Treats are a treat – if you're eating treat food everyday, then it's really not a treat. Give yourself reward days so that you can install healthy habits throughout the week and consciously reward yourself – guilt free on days that are for winding down
Make water your "go to" beverage. So easy to get caught in the coffee spiral, which can negatively impact the way you work, think and feel. Pop/soda's are beverages that can replace water. Trick that helped me to transition my coffee intact was water with a squeeze of lemon.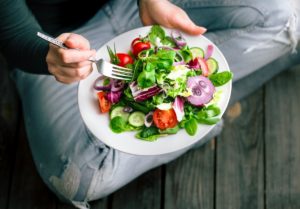 We're happy to connect with you!
The one email you'll want to receive …you'll look forward to this one 
3. Reward & Celebrate Your Weekly Successes
If you've had a totally productive week and have hit your checklist targets or plans for the week – celebrate. Hard work should always be celebrated and this will help you keep up the momentum. Doesn't have to be monetary (even though that's fun too ) but go have fun or do something special – you re a business owner, and you're allowed to enjoy life – just make sure you're back in check for the rest of the week so that you can do something amazing next time!
The difference between a treat or reward is that it's not an everyday thing – that's what makes it special
4.  Task lists are your friends
Crossing off your to do's are a great way to see what's getting done as well as keep track of what you need to finalize or look into.
Keep your task list consistent by housing within an app or favorite note book – avoid the sticky note trap where things can go missing and get lost or lose impact. Prioritize and if you're like me – create your task lists by header topics so that you can sort your list and prioritize for each section
5.  Finally – do an end of day or end of week recap!
What was amazing and what was truly a challenge. Assessing how you did, is important because you can actually see the progress your making.
Denise Powell Group  |  denisepowellgroup.com | hello@denisepowellgroup.com
You may truly want to serve "everyone" in the world. But, in reality not everyone is in need of what you're offering… (facts). In the end, the sooner you establish "who" your ideal clients are, the better off you'll be. No more wasting money on marketing ads that get ignored, no more time wasting on 'pitching' to the wrong people.
September 3, 2021